All rates are including a big breakfast buffet (not free of charge) and the legal value-added tax. Please also ask us for our special Weekend-arrangements. Groups are welcome as well.
Facilities:
▪ Shower/bath/WC
▪ IDD telephone
▪ Cable TV
▪ Flatscreen TV
▪ Bath utensil
▪ Hair dryer
▪ Free WI-FI
internet connection
▪ Kettle on request

▪ Beverage service
▪ Loundry service
▪ Free baby kot
▪ Non smoking rooms
▪ Public Parking garage next door
(12,--€/24h)
▪ Elevator
▪ Noise isolation
▪ Allergic bedding
▪ Fan on request
Room Categories:
Single Room
Double Room
Twinbed Room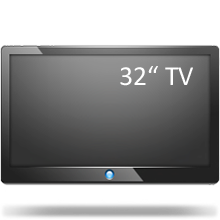 For our guests we are now offering a better TV experience. Choose from more than 100 international digital stations and enjoy the entertainment on our new 32" LCD-Flatscreen TV´s.
Station Overview (PDF)